So there is this little restaurant in Esquimalt, just near the corner of Esquimalt Rd and Fraser St called La Belle Patate, and in a stroke of good fortune I was able to convince my good friend Scott to partake of their fare with me this afternoon.
We were not entirely sure what to expect, but we were most certainly not disappointed. As the pictures attest it was a meaty experience. Delicious to the last bite.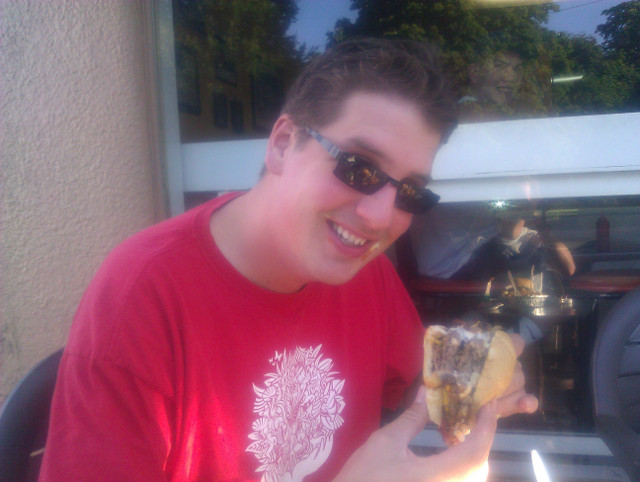 Scott just digging in and already the kid in the window is smiling big. Just like an inner child.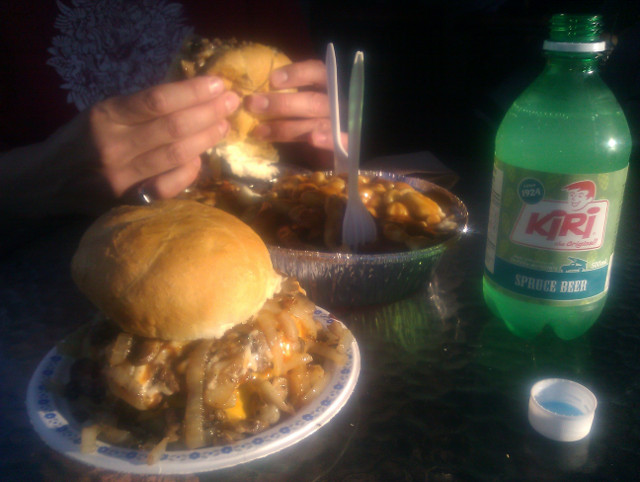 As it turns out spruce beer is kind of similar to ginger beer.